Automotive Charging Pile Slip Ring
Slip rings can be used in any electromechanical system that requires intermittent or continuous rotation and delivers power or data. The charging line of an electric vehicle is usually long. In order to overcome the problem of winding and knotting, the wire-receiving manufacturer needs to use a conductive slip ring on the wire take-up to transmit power and signals for accommodating charging facilities such as a charging line and a charging gun. With the continuous development of the green development road, the construction work of supporting and developing the electric vehicle industry and supporting charging piles and charging stations is becoming more and more perfect.
Founded in 1996, JINPAT Electronics is an experienced leader among slip ring companies worldwide. The JINPAT team has committed to manufacturing various industrial slip rings that apply to many fields, including industrial machinery, surveillance and radar systems, automation, artificial intelligence, aircraft, medical devices, marine equipment, and defense, etc. In addition, we provide both finished products and customizations. JINPAT has been exporting extensively to Europe, the Americas, and Japan and collaborated with multiple internationally well-reputed companies. All the products have been secured by our Quality Management System, certificated by the IS09001:2008.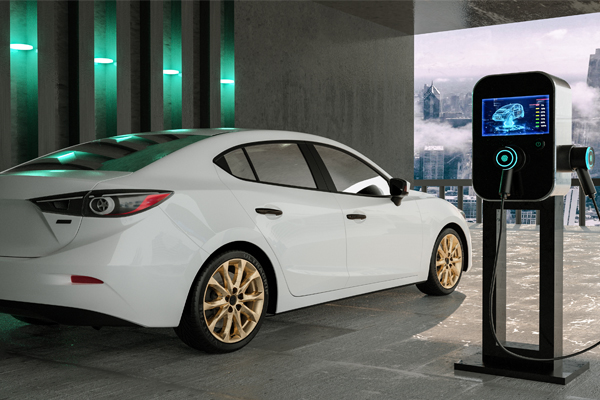 JINPAT has designed a car charging pile take-up slip ring with the following technical advantages:
◆ Loop current: 3 channels * 40A + 1 channel * switch control signal
◆ Working speed: 0-200rpm
◆ Working temperature: -20 ° C ∽ +60 ° C
◆ Working humidity: 60% RH or higher
◆ Working voltage: 240VAC/VDC
◆ Pressure resistance: 1000V@50Hz
◆ Insulation resistance: 500MΩ@500VDC
◆ Contact resistance fluctuation value: ≤70mΩ (operating at 50rpm)
◆ Precious metal contacts ensure low friction, stable signal transmission and long service life.
◆ The shell material is made of aluminum alloy sandblasted black oxide, military-grade processing technology, which greatly improves the performance and reliability of the slip ring.
JINPAT slip ring, your reliable slip ring supplier, we hope that domestic car charging pile manufacturers can keep pace with the times and provide more high-quality charging pile services.